Interesting Places nearby
Here you find some interesting places in walking distance (max.
15 minutes) from the conference venue.
The Wiener Rathausplatz
In summer a Film Festival will transform Vienna´s Town Hall Square into a unique concert hall and popular gourmet hotspot. Visitors can enjoy high-quality music highlights free of charge on a 300m² screen. From 11 am to midnight numerous food booths will invite visitors of the Film Festival to a top quality haute cuisine. From experimental sushi or spicy barbecue to light Kaiserschmarrn – delicacies of local and international cuisine will be on offer.
Address:
Rathausplatz, 1010 Vienna
Located right next to the conference venue.
Opening hours:
Film Festival: Mo – So from 21.00
Food booths: Mo – So 11.00 – 24.00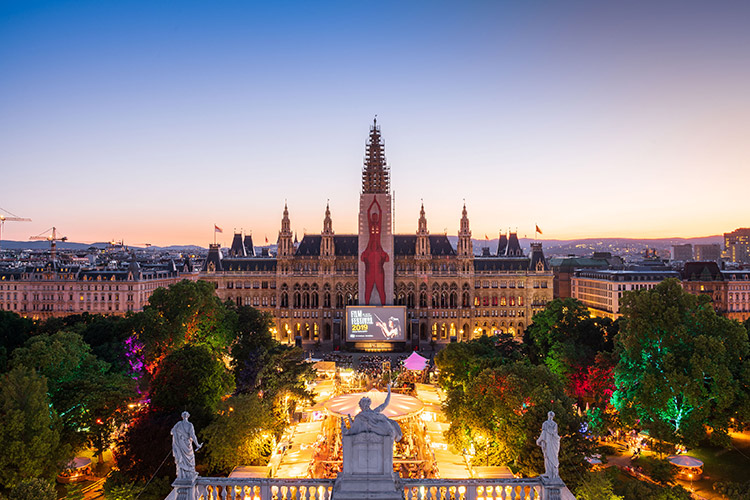 Albertina
The Albertina is one of the most frequented museums of Austria and a highlight for all visitors of Vienna. With its famous graphic collection, the Albertina is considered one of the most important museums in the world. Here, one can find Dürer's "Young Hare" and Klimt's studies of women. Once the largest Habsburg living quarters, the Albertina sits majestically on the south end of the Imperial Palace on one of the last remaining bastions of Vienna.
The last enlargement of the collection – the Batliner Collection – makes the Albertina Austria's only museum in which the hitherto existing gap in international, classical modern art can be closed with major works of French Impressionism and Post-Impressionism, the German Expressionism, the Fauves and the Russian avantgarde. The highlights are the over 30 Pablo Picassos, including ten major paintings and many drawings.
Address:
Albertinaplatz 1, 1010 Vienna
Opening hours:
Daily 10 am to 6 pm
Wednesday 10 am to 9 pm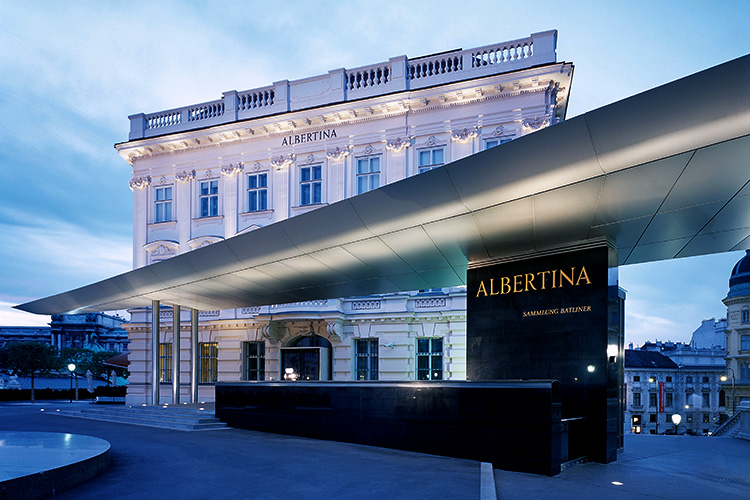 Museumsquartier
Vienna's exciting art complex near the Imperial Palace offers not only renowned museums such as the Leopold Museum with its numerous works by Schiele, the Museum of Contemporary Art, and the Kunsthalle: a lively array of restaurants, cafés and bars make this museum district even more attractive. See and be seen is the motto – and above all: enjoy! The MuseumsQuartier (MQ) is one of the largest art and culture complexes in the world.
Address:
Museumsplatz 1/5, 1070 Vienna
MQ Institutions: